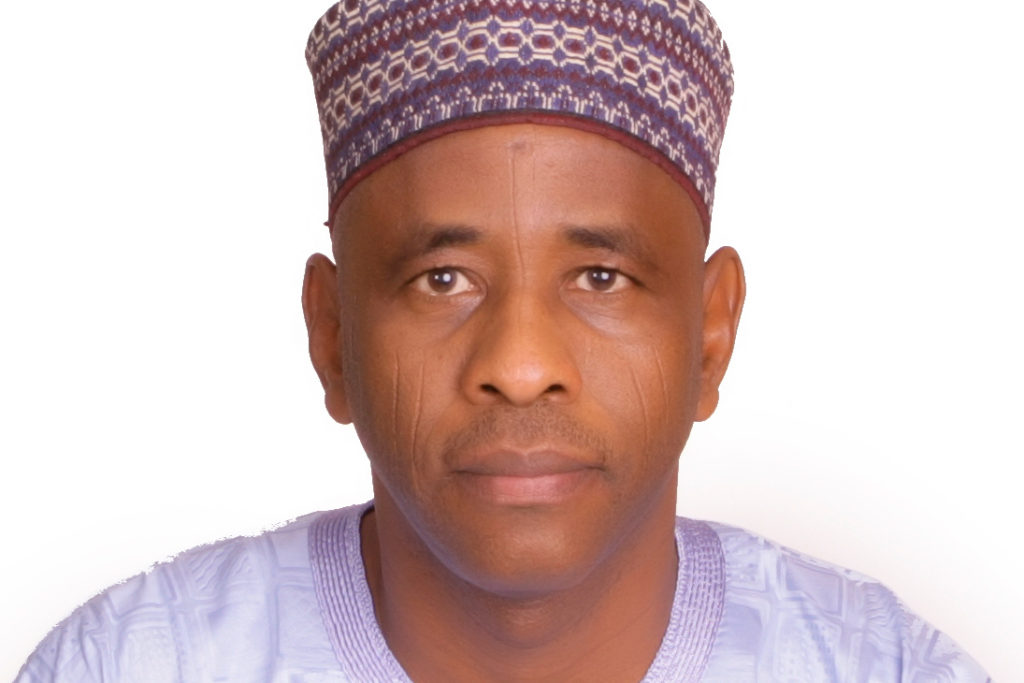 Engr. Goni Sheikh
Director
Engr. Goni M. Sheikh, a Fellow of the Nigerian Society of Mining Engineers, Member, Nigerian Society of Engineers (NSE); Member, Council of Registered Engineers of Nigeria (COREN); Member, Council of Mining Engineers and Geoscientists(COMEG) and Member, Nigerian Mining and Geosciences Society has over 35 years of cognate experience in Mining, Oil and Gas operations and Management of several Mining Companies.
Engr. Sheikh commenced his career as Mining Engineer I with the Nigerian Mining Corporation(NMC), Jos in 1980 and was appointed General Manager/Chief Executive Officer of Nigerian Kaolin Limited (a Subsidiary of Nigerian Mining Corporation, Jos) in 1990. Between 1980 to 1990, Engr. Sheikh was involved in either the Design, Development and/or operations of several mineral projects including: Gold, Barytes, Cement, Feldspar, Talc, Bentonite, Tin ores, Soda ash, Tantalite, Lead/Zinc Sulphides, Diatomite and Kaolin.
In 2000, Engr. Sheikh was appointed General Manager, Corporate Infrastructure and Projects of the Nigerian Mining Corporation, Jos where he was in-charge of all operations and development of new projects of the Corporation. Between 2000-2006, Engr. Sheikh was the Executive Secretary, Bitumen Project, Akure. Engr. Sheikh served as Special Technical Assistant to two Honourable Ministers of Mines and Steel Development. He held several positions in Government including; Director, Mines Inspectorate Department; Director, Mining Cadastre Office; Permanent Secretary, Ministry of Mines and Steel Development; Permanent Secretary, Ministry of Petroleum Resources and Permanent Secretary, Ecological Fund Office, The Presidency.
Engr. Sheikh had represented the nation in many International Fora, served on several Boards and worked closely with many International Organisations and blue chip Companies. Engr. Sheikh was the Nigeria Governor for OPEC for nearly three years and was at one time the Chairman, Board of Governors of OPEC. Engr. Sheikh is a recipient of several academic awards and pioneered many novel processes. Engr. Sheikh retired as a Federal Permanent Secretary after putting in 35 years of service and is currently engaged in Consultancy works in Oil, Gas and Mining. Engr. Sheikh was engaged as Chief Technical Adviser to Oriental Energy Resources Limited in September, 2015 and was appointed a Director in August 2016. Engr. Sheikh graduated from Camborne School of Mines, University of Exeter and Imperial College, University of London.